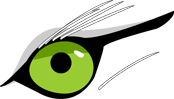 Greatest Hits Album Set List
The long awaited Greatest Hits Album has been released. Titled Vault, it has been released separately in the United States, Japan, and the rest of the world. Furthermore, each release has a different set list.
In September 1995, the first single, When Love & Hate Collide, was released. A ballad, it is reminiscent of Love Bites and Hysteria. It is already getting some airplay at various cities through out the United States. This single replaces what was previously being announced as Blood Runs Cold / Breathe a Sigh.
---
Editor's Note: When Love & Hate Collide has been released in Europe and other parts of the world. It has also gotten some airplay in the US and UK, debuted in the UK charts at #4, and peaked at #2.
Also, Vault has now been released in Japan. It is a 2CD set. The first CD contains the songs listed below, and the second CD is a live set from the Don Valley Show. It also contains a booklet with lyrics, and a quick note on the 1996 relase of Slang.
-Hanspeter Niederstrasser (October 13, 1995)
The Japanese release comes not only in the "red-package" version (see above) but also in a "blue-package" release. It includes the small booklet, a 64 page book and a bonus live CD from the Don Valley show in 1993! For a more in depth explanation, read a description from someone who already has it.
-Hanspeter Niederstrasser (October 20, 1995)
---
The US Release:
October 31, 1995
The Japanese Release:
October 13, 1995
Rest of the World Release:
October 23, 1995
Pour Some Sugar on Me
Photograph
Love Bites
Let's Get Rocked
Two Steps Behind
Animal
Foolin'
Rocket
When Love & Hate Collide
Armageddon It
Have You Ever Needed Someone So Bad
Rock of Ages
Hysteria
Miss You in a Heartbeat
Bringin' on the Heartbreak

source: Leppard Den

Pour Some Sugar On Me
Photograph
Love Bites
Let's Get Rocked
Two Steps Behind
Animal
Foolin'
Action
Rocket
When Love & Hate Collide
Rock! Rock! Till you drop
Armageddon It
Have You Ever Needed Someone So Bad
Rock of Ages
Hysteria
Bringin' on the Heartbreak
Can't Keep Away from the Flame

Included Live CD from the Don Valley show (June 6, 1993)

Let's Get Rocked
Armageddon it
Foolin'
Rocket
2 Steps Behind
PSSOM
Rock of Ages
Love Bites
Photograph

source: Leppard Den & Mamiko Sammy Sakaguchi

When Love & Hate Collide
Pour Some Sugar On Me
Photograph
Love Bites
Lets get rocked
Two Steps behind
Animal
Heaven Is
Rocket
Action
Make Love like A Man
Armageddon it
Have You Ever Needed Someone So Bad
Rock Of Ages
Hysteria
Bringin' On The Heartbreak

source: Kerrang
---
copyright © Snaggled Works All rights reserved
Hanspeter Niederstrasser / Webmaster