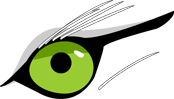 Def Leppard Archive
The one place stop for all Def Leppard files
---
---
I am compiling a listing of the peak chart positions of the
Def Leppard

singles. If you have information from a single/date/country not listed, please submit it. Thanks!
---
I heard this line one time
'bout tryin' to save the world
But have you ever tried to save yourself
A wide eyed suicide drive
Remains a fake
As if you'd ever
Ever go and make the same mistake

Link to the Def Leppard Archive! Copy the above banner or button to your site.
---
---
---
Webmaster - All rights reserved
Send all questions to the above address.
Last modified: March 11, 2011 at 07:30:32.