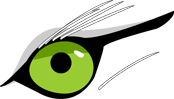 Def Leppard Archive
The one place stop for all Def Leppard files
---
---
I am compiling a listing of the peak chart positions of the
Def Leppard

singles. If you have information from a single/date/country not listed, please submit it. Thanks!
---
I'm on fire, you're all ice
Once too much is twice as nice
Get tough, fool's luck
One bite and I'm hooked
A black cat with a silver tongue
A quick lick and you're gone
One kiss, it hots up
Too close ain't close enough

Link to the Def Leppard Archive! Copy the above banner or button to your site.
---
---
---
Webmaster - All rights reserved
Send all questions to the above address.
Last modified: March 11, 2011 at 07:30:32.