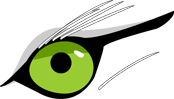 Def Leppard Archive
The one place stop for all Def Leppard files
---
---
I am compiling a listing of the peak chart positions of the
Def Leppard

singles. If you have information from a single/date/country not listed, please submit it. Thanks!
---
I'm outta luck, outta love
Gotta photograph, picture of
Passion killer, you're too much
You're the only one I wanna touch
I see your face every time I dream
On every page, every magazine
So wild so free so far from me
You're all I want, my fantasy

Link to the Def Leppard Archive! Copy the above banner or button to your site.
---
---
---
Webmaster - All rights reserved
Send all questions to the above address.
Last modified: March 11, 2011 at 07:30:32.