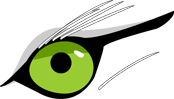 Def Leppard Archive
The one place stop for all Def Leppard files
---
---
I am compiling a listing of the peak chart positions of the
Def Leppard

singles. If you have information from a single/date/country not listed, please submit it. Thanks!
---
Lonely lonely lonely child
Crystalline and lace
Won't you walk with me awhile
Put a smile upon my face

Beauty leads the full grown child
A rose among the thorns
Like a ray of sunshine
She comes, heaven in my arms

Link to the Def Leppard Archive! Copy the above banner or button to your site.
---
---
---
Webmaster - All rights reserved
Send all questions to the above address.
Last modified: March 11, 2011 at 07:30:32.