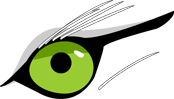 The Def Leppard Archive
Downloadable Files
---
NOTICE: All PC/Windows based files listed on this page require an unzipping utility to install and use. WinZip is probably the best program for this. It's small and easy to use.

Macintosh files are available as either StuffIt (.sit) or self-extracting archives (.sea). You will need StuffIt Expander to open StuffIt files. StuffIt Expander is installed by default on all Macintoshes.

For full installation instructions, please read the readme file that comes with each archive.
Program Skins

LepFox Theme for Mozilla Firefox
Requires: Firefox: 0.9 - 1.0.7
---
Def Leppard Browser Theme for Mozilla 1.x and Netscape 7
Changes the look of your browser to a Def Leppard inspired theme. Works on Mozilla 1.7, Netscape 7.0 and 7.1.
The Theme will NOT work on Microsoft Internet Explorer. JavaScript and Software Installation (under Preferences) must be enabled to install.
For
Download
Notes
Mozilla 1.7.x
Install
For Mozilla 1.7.x only
Skins:
Size :
952kb
Version :
1.7 [20041113]
Netscape/Mozilla Throbber - 16KB Zip

Replaces the throbber button (the animated picture normally found in the upper right corner of your browser) on Netscape 6/7 and other Mozilla based browsers. Works on Macs, Windows, Unix.
ICQ Skin - 94KB Zip
Beth Wylie - hysteria30@hotmail.com
The skin changes the look of the ICQ client with Def Leppard styled images.
Hysteria WinAmp Skin - 109KB Zip
Siddhish Sriganesh - sid@songwriter.net
The LeppardizedAmp WinAmp skin - 29KB Zip
Edgar O - ragde@angelfire.com
The LeppardizedAmpII WinAmp skin - 56KB Zip
Edgar O - ragde@angelfire.com
DefAmp WinAmp Skin - 109KB Zip
Johan Treptow - johan@cls.se

The WinAmp Skins require the WinAmp Audio Player. Place the zip file in the ~./winamp/skins directory and run WinAmp to see them.
Other Programs
Ages of Rock Def Leppard Calendar - 336KB Zip

When set to run at start up, the Ages of Rock Calendar will show you what happened on that specific day in Def Leppard history. Current to 1996.
Lep Lyrics Displayer - 288KB Zip
Curt C. van der Walt - FLGJJVDW@PUKNET.PUK.AC.ZA
This program displays the lyrics to any Def Leppard song as it is played on your CD player. Easily customizeable for future albums.
Def Leppard Screen Saver - 217KB Zip
Ray Konopka - rkonopka@raize.com
http://www.raize.com/
This file is also included in the Def Leppard Theme for Windows listed below.
A nifty screen saver that draws the Def Leppard logo from a 'laser source' on a variety of places and colors on your monitor.
Ringtones
These ringtone files help you program your cellular telephone to play a Def Leppard song as your telephone ring tone. Follow your cell provider's instructions in order to enter the ringtone correctly.
Desktop Themes and Icons
Def Leppard Theme for Windows XP v2.0 - 925KB Zip
by Hanspeter Niederstrasser
The Def Leppard Atomic Mess
Installation Instructions
A group of cursors, icons, sounds, backgrounds to customize your WindowsXP computer with a Def Leppard Theme. I'm always willing to hear ideas for improvement/additions to any of the files, so email me if you have any suggestions. All icons are high-color, high-resolution images designed specifically for Windows XP. The theme currently includes:
5 System Icons
2 Animated Cursors
12 Static Cursors
8 System Sounds
1 Screen Saver
1 Desktop Background Image
On WindowsXP, in "My Documents", make a "Themes" folder and unzip the downloaded file into that folder. Double-click the "Def Leppard XP.theme" file to install the Def Leppard XP Theme.
Def Leppard Theme for Windows v1.33 - 842KB Zip
by Hanspeter Niederstrasser
The Def Leppard Atomic Mess
Installation Instructions
This theme is designed for Windows95/98/Me/NT/2000.
Upon installation, make sure that you are installing into the right directories. The zip must be unpacked to c:\Program Files\Plus!\Themes\Def Leppard. If you install anywhere else, you will need to modify the "Def Leppard.theme" file accordingly.
Debbie's Def Leppard Theme - 1.29MB Zip
by Debbie
http://www.debbiesthemes.com
Adds a wallpaper, icons, cursors, and sounds to your Windows 95/98/2000/Me/XP desktop.
Linux Desktop Theme - 2.1MB tarball
by Daniel Sandler - danlux@linux.nu
Adds a wallpaper and sounds to your Linux desktop.
Def Leppard Icon Archive

1.7MB tarball,

1.0MB Mac OS X StuffIt,

28.4KB Mac (OS 8.6/9) StuffIt,

188KB WindowsXP Zip,

63KB Windows95/98/Me/NT/2000 Zip
by Hanspeter Niederstrasser
The Def Leppard Atomic Mess
Icons of current and past band members, all commercial albums and videos, as well as several Def Leppard specific icons.
Fonts
These fonts can be used in any application that supports True Type Fonts. In Windows, place the unzipped .ttf file inside your \windows\fonts directory. On Macintosh systems (System 8.0 or greater), place the unstuffed font suitcase in your System Folder:Fonts folder. On MacOS X, place the unpacked font file in /Library/Fonts or /Users/[yourname]/Library/Fonts.
Def Leppard True Type Font

18.0KB Mac StuffIt,

17.2KB Windows Zip
by Hanspeter Niederstrasser
The Def Leppard Atomic Mess
Def Leppardized True Type font done in the style of the band's logo.
Bank Gothic True Type Font

22.9KB Mac StuffIt,

22.5KB Windows Zip
by BitStream
True Type font done in the style used on Slang.
Def Leppard Figlet Font

10.9KB FIGlet font
by Hanspeter Niederstrasser
The Def Leppard Atomic Mess
FIGlet font done in the style of the band's logo. To use the FIGlet font, download the FIGlet program. Mac OS X users can get FIGlet from Fink.
---
Webmaster - All rights reserved
Send all questions to the above address.
Last modified: November 25, 2007 at 19:00:17.